2017 Festival Pearl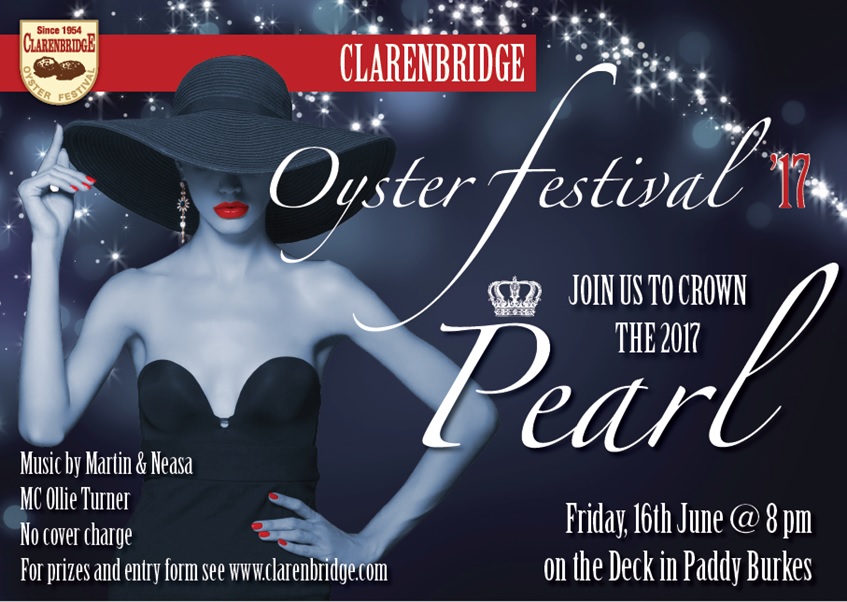 The Search begins for the 2017 Oyster Pearl…
The Clarenbridge Oyster Pearl is a fantastic opportunity for a young woman to represent the local community and to play an active role in promoting the Festival.
Duties for the 2017 Pearl will include attendance at social engagements and representing the Festival at tourist initiatives for Galway:
The Oyster Pearl will be briefed and kept updated during her Year by the Festival Team and she will have an agreed schedule for the weekend of The 2017 Clarenbridge Oyster Festival.
Jade Cuniffe, last years Oyster Queen said "

Being the 2016 Oyster Queen took me to new and exciting social events. I really enjoyed my

year and would recommend it to any young woman as a once in a lifetime experience. I still get asked for autographs from the schoolgirls in Clarenbridge! "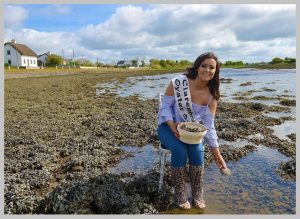 Oyster Pearl Selection Night is at the Deck in Paddy Burkes, 8 pm on Friday 16th June. Each entrant will be introduced by MC Ollie Turner from Galway Bay FM. The Event is Free for all your supporters to attend.
The 2017 Clarenbridge Oyster Pearl will receive a glittering array of prizes:
2 Tickets to Ladies Day at The Galway Races

Bespoke Headpiece for Galway Races and the Clarenbridge Oyster Festival weekend by Award Winning Irish Milliner Suzie Mahony

Outfit for Ladies Day and wardrobe for the Clarenbridge Oyster Festival weekend by Harper 'A Style for Every Story' Boutique, Galway

Make Up for Ladies Day and for the weekend of the Festival by Lisa's Health & Beauty Salon Clarenbridge

Hair Design for Ladies Day and for the Festival weekend by Capelli Hair Salon Clarenbridge

Deportment Consultation with Catwalk Model Agency Owner Mandy Maher

Photo portfolio session with Fashion photographer Eric Molloy

Bespoke Oyster Pearl Jewellery piece by Claddagh & Celtic Jewellery

Tickets to all Festival Events for the Oyster Pearl and her guest