Festival Entertainment 2017
… entertainment line up for this years festival…
Raindance

Four piece band based in Galway. Raindance cover a vast selection of music from the traditional Irish & Country material, right up to current Chart Music, from artists such as Bruno Mars, Pitbull, Avicii, Pharrell Williams and Macklemore to name but a few!
ABBAesque
Having the time of their lives!
ABBAesque are undoubtedly Ireland's number one tribute show ever! Their success over the past 21 years has been phenomenal making them without question Ireland's most successful tribute show performing in excess of 150 sell out concerts each year.
The Galway Tenors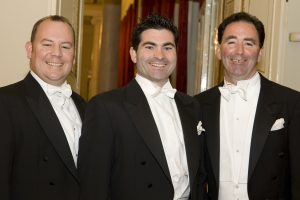 James Murphy, Seán Costello and Frank Naughton hail from the West of Ireland and individually they each possess truly beautiful tenor voices but together it is a unique sound to behold.
The three came together many years ago to sing at a charity event in Galway, Ireland, and after that evening they never looked back
The Shandrum Céilí Band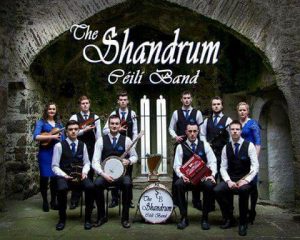 The Shandrum Céilí Band takes their name from the Shandrum parish in North County Cork. The band was in existence from the 1950s through to the 1970s, playing for dances and céilithe in all the major halls across North Cork. The present day band have a line up of young musicians who have all achieved success on the céilí band circuit, winning medals in all the age groups right through to senior level. The band was formed in December 2014 and played their first engagement in Cois na hAbhna, Ennis, for the annual Christmas Céilí to a capacity attendance.
Jake Carter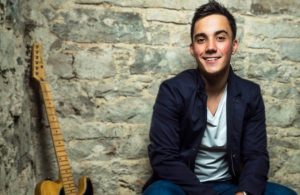 Jake Carter is the younger brother of chart topping country music artist Nathan Carter. Although a big fan of his brother's music and the Irish-Country scene, Jake is a bigger fan of Nashville – American country music, and also a big a fan of pop music. He has been heavily influenced over the years by a variety of bands from these genres such as McFly, Busted , Rascal Flats and Hunter Hayes. As a result this has inspired Jake to develop his own blend of country/pop/rock. Jakes latest single HAVIN A PARTY is available to download and stream from iTunes, Spotify and all digital music platforms now. He plans to release a brand new EP later this year along with a couple of new singles that he is currently working on in studio
Trevor Smith – "Friends in Low Places"
'Friends In Low Places' – "The Ultimate Garth Brooks Experience" was established to fulfill the musical want for Garths greatest fans across Ireland and Europe. Trevor Smith has always been recognized as one of the best Garth Brooks lookalike's and soundalike's in the country and between himself and his best friend and lead guitarist – Ken Gillick they decided to start up a Brooks tribute show. After 1 year of touring the show was signed to a music managemet company – Savee Entertainment and directly managed and promoted by managing director – Conor Mulhall. Over the years it has developed into the exciting and electrifying world class production we offer today. The show consists of a live 8 piece band made up of some of the best musicians around, to replicate the completely live and exciting show that Garth himself is renowned for.